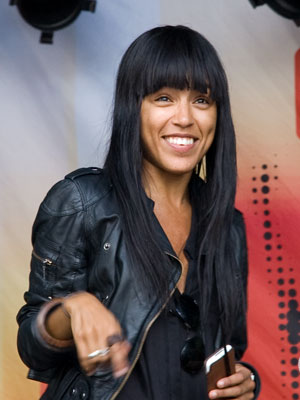 Loreen won the national selection for the Eurovison Song Contest. Sweden has won the Eurovision Contest four times: ABBA, Waterloo, 1974; Herreys, "Diggi-loo diggi-ley"; Carola Häggkvist, "Fångad av en stormvind"/Captured by a Lovestorm" 1991 and Charlotte Nilsson, "Tusen och en natt"/"Take Me To Your Heaven", 1999. I think that Sweden have a good chance to win the festival this year. It will be nice too see the victory on television.
This year the final will be in Baku. The semi-finals: 22 & 24 May and the Grand-Final: 26 May.  I am keeping my fingers crossed for Loreen in the final.
The photo: Loreen performed on Rix FM Festival 2011. I was lucky to catch a picture.