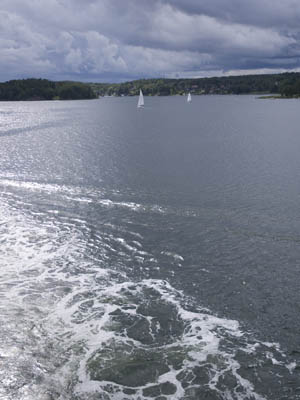 Ms Galaxy: Just came home from a mini cruise to Åbo. Three nice shows and good food onboard. Nice weather until the arrival in Stockholm. It rained a lot in Stockholm.
I have heard of traffic circle dogs before, but today I saw tree traffic circle reindeers on the way out from Stockholm. Those traffic circle designers must have had a very creative day,
when they came up with that idea. 🙂
Get back with more pictures from the shows later on.