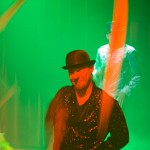 In 2010 Google presented the idea of their own ultra high speed broadband network called ISP: 1 GB per second Internet. Google wants to make the web faster than ever. Today's applications need more speed.
What would happen if Google launched their own ISP? What is Google's main interest in this project? Information access has always been the keyword for this organization. Users get annoyed, when they have to wait and every month their expectations get higher. Google invests in infrastructure to meet this expectation.
Google emphasizes the argument that their main purpose is to make other service providers drop their prices. The company also sees it as an experiment giving users competitive prices – but not to become the market leader in this area, as their competitors might fear. Today's developers are limited by band breadth, but with this new technology it would be possible to construct killer aps. Google is interested in seeing this new development. With an Internet speed 100 times faster than today it would be possible to watch live 3D video. Three dimensional pictures can help doctors discuss unique medical conditions, making travel for specialists just an extra cost and a waste of time.
Providers have long been able to charge whatever they want. The threat is giving a lot of power to one company. Google knows that information is power and with their own network established they would be completely free to do whatever they want. What will be Google's next strategic move? The response to the project has been enormous. Faster and better access to the Internet is what people want and Google has an idea about how reach this goal. The world is waiting.
Read more on the Official Google Blog:
The picture has nothing to do with the article.