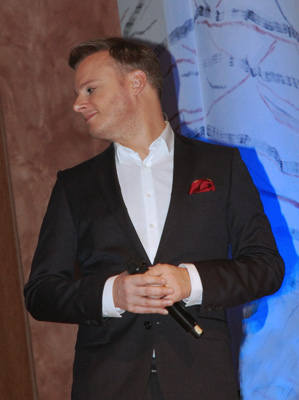 "Änglarnas Tid"
Yesterday Magnus Carlsson and Heart of Christmas/"Änglarnas Tid" came to Grängesberg and the magnificent building Cassels.
Magnus team consists of Lotta Nilsson, Mårten Ronsten, Thomas Granestad, Linus Kåse, Niclas Arn and Mathias Garnås. This is Magnus Carlsson's fifth Christmas tour.
Magnus sang both new written material and classic Christmas songs. Outside it was a snowstorm, but inside Magnus Carlsson and his orchestra moved the audience with the beautiful music.