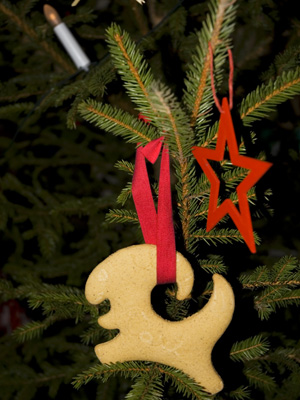 "Carl Larsson Gården"
Yesterday I had a cup of tea among CL-friends. We eat Karin's Ginger thins, a traditional Swedish Christmas cookie.
The home of Karin and Carl Larsson is as worth a visit also in the winter. The house is surrounded by chrystal white snow. The Christmas tree inside Carl's studio was beautiful decorated.
Today is St Lucia. Have a happy day! 🙂