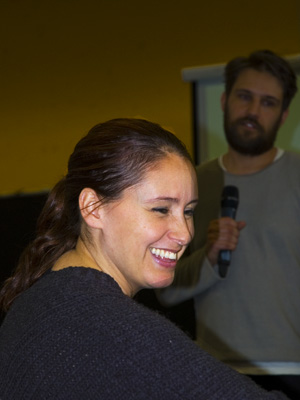 Home Family Energy/ "Hem Familj Energi"/Falun:

Do something you have not done before. For me that was to visit the exhibition: Home Family Energy. I looked at a talk show with Garden theme: Doreen Månsson och André Strömqvist.
Doreen is known from the TV programs "Bolibompa"," Idol 2007" and "Trädgårdstoppen". André got the message during the event that he had got the price for best gardening book of the year: "Odlarens handbook". It was a fun show with two happy people. The two enthusiasts talked about the joy and problems of having a garden. The four main things to make plants grow are: place, soil, nurture and water. Doreen got all the factor right and her children managed to grow a five metre tall sunflower.
Yours truly ended up going home with a "mentha" plant.
/Anneli